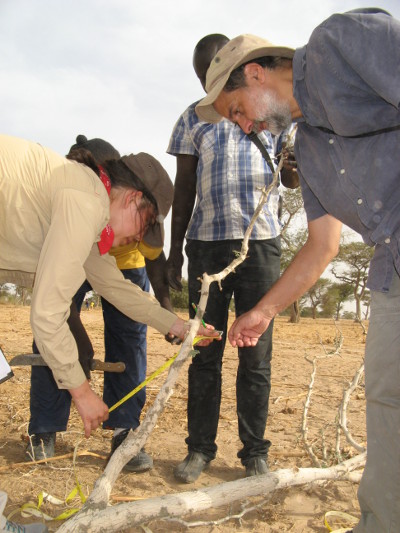 The training and research group "environmental management of ecosystems and tropical forests" propose three training courses at the following levels:
Pedagogic Orientation
The training syllabus is explicitly orientated towards :
research-based training even for operational vocations,
the forming of extended experience in the field, essentially overseas in Africa, Latin America, Asia.
Master
The "Environmental management of ecosystems and tropical forests" program is a Master's specialization designated European Erasmus Mundus label of excellence and open to students of:
Higher National Agronomy Schools (Ecoles Nationales superieures d'agronomie),
the joint National Master Degree in "Agronomy and Agro-food" with Montpellier SupAgro,
the European Erasmus Mundus Master Degree in "Sustainable Tropical Forestry" (Sutrofor),
the Higher National School of Timber Industries and Technology (ENSTIB).
Post Master
The "Forest, Nature and Society" tropical option, which is :
a specialization of students qualifying as engineers in Rural Engineering, Water and Forestry Management (GREF),
An Advanced Master recognized by the Conference of Higher Education Schools (Conférence des Grandes Écoles).
Doctorate
The group supervizes doctoral students from AgroParisTech (doctorate schools ABIES and SIBAGHE), and delivers or co-ordinates the doctoral modules (doctorate schools ABIES and SIBAGHE):