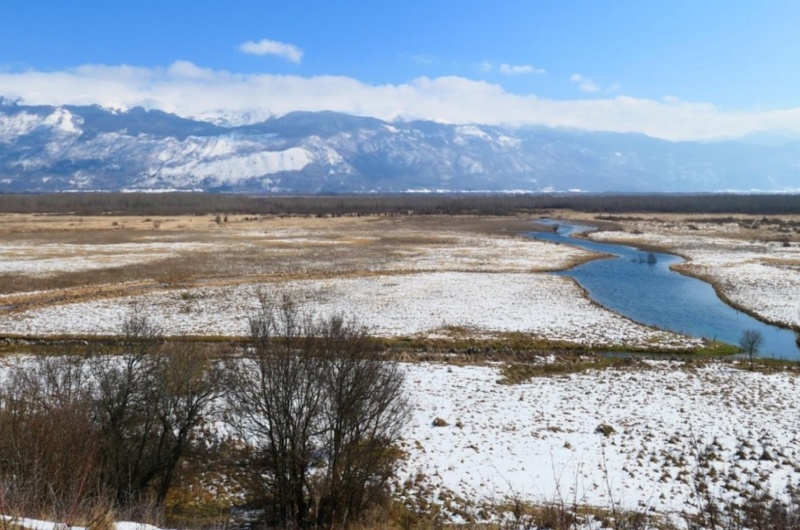 Cette publication est le fruit d'une collaboration entre AgroParisTech, AIDA et CZZS (The Center for Environment).  
Référence :
Bricault P., Daras Siffait de Moncourt B., Debono S., Durand T., Fiévet A., Fresel L., Naudin A., Kouaho H., Legay J., Montillot G., Piechon C., Piedigrossi L., Pouthé G., Pretesacque J., Sanchez B., 2023, Environmental-territorial diagnosis of polje's watershed systems in Bosnia and Herzegovina (BiH) - Case study of four karst poljes in Canton 10 (Duvanjsko, Glamočko, Kupreško and Livanjsko), AgroParisTech – Montpellier, Association AIDA, 175 p.
Résumé :
Livanjsko polje, known as the world's largest seasonally flooded polje, is in Canton 10 of the Federation of Bosnia-Herzegovina. Using a resolutely inductive and iterative approach, we carried out a comprehensive territorial diagnosis by integrating this polje into a larger territory which covers three other large poljes: Duvanjsko, Kupreško and Glamočko poljes.
The first result of this territorial analysis is the interweaving of five landscape units in the area: karst poljes, benchlands, mountain crests, slopes, karst plateaus. These units need to be considered in terms of their dynamics (seasonal or on these last decades) and the socio- economic activities that run through them. The second result is the identification, spatialization and ranking of the main environmental issues present in the area, i.e. the pollution of water, the fragmentation of bird habitats, the landscape alteration, the fragmentation of hydrological continuity, the degradation of flora.
The aim of establishing a territorial diagnosis of this kind is to be able to propose for discussion a set of protection tools (protected areas, registration on international lists as UNESCO etc.) in terms of their relevance to the territory, to these environmental issues and to local and national governance and management systems.
The report is divided into four parts, the introduction presents first the study area, the main approach, and the research project. The second part is based on the method used for the study, including the program followed during the project with the main missions and feedback. Then, the results obtained thanks to the territorial diagnosis will be analyzed and finally in a last part, the various investigation tracks will be presented as well as the potential paths of action that have emerged thought the study.
Téléchargement :
Environmental-territorial diagnosis of polje's watershed systems in Bosnia and Herzegovina (BiH) - Case study of four karst poljes in Canton 10 (Duvanjsko, Glamočko, Kupreško and Livanjsko)